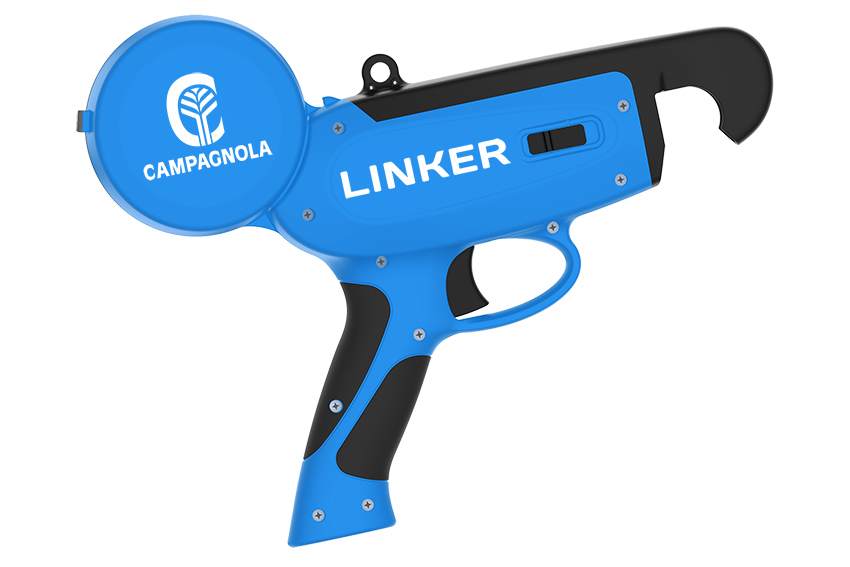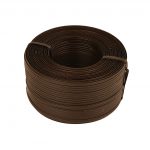 Standard wire 90m. It degrades in 10/12 months depending on the conditions of use *.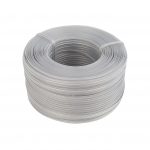 Bio degradable photo strand 90m. It degrades in 8/10 months depending on the conditions of use *.
Paper wire 90m. It degrades in 6/9 months depending on the conditions of use *.
| | |
| --- | --- |
| Weight (cable included)) | 1,940 kg |
| Maximum tying diameter | 25 mm |
| Reel length | 90 mm |
| Tying operations per reel | about 650 |
| Number of tying operations per minute | about 60 |
*Conditions of use that influence the degradation time of the wire: load due to the bunches, quality of the curtain wire, proximity to the sea, irrigation, climatic conditions.
An absolute novelty of the Campagnola 2018 range is the LINKER tying tool. Lightweight and easy to handle, the Linker tying tool allows a reduction in working time of over 50% compared to manual tying, extensively reducing the operator's fatigue. Quick and reliable, Linker is suitable not only for vineyards, but also for fruit plants and vegetables that need to be fixed to supports. It weighs only 940 g (including its cable) and guarantees a performance of about 60 tying operations per minute, for a total of about 650 per reel. The reels contain 90 m of twist tie proposed in 3 different materials: standard plastic, BIO photodegradable and paper tie. The maximum diameter that can be tied is 25 mm, and the tool is equipped with a selector with 4 tying modes.
Linker has been designed to be easy to use and maintain. Its maintenance is minimal and simple to carry out. Together with the tool are included in the special case the charger, an accessory kit to keep the binder at maximum performance, the battery and its ergonomic backpack. The battery, only 1.5 kg, has an autonomy that guarantees two days of work. The entire Line 44 can be connected to the same battery, ie Easy S and Easy L electric shears with direct handgrip, Easy 80 and Easy 150 electric shears with extension pole and Linker electric tying tool. The LINKER tying machine can also be powered with the Li-Ion 170/220 battery of the COBRA / PONY electric shears using an adapter.
INCLUDED IN THE PRICE
Li-Ion battery
Ergonomic backpack
Battery charger
Accessories kit
2 standard twist tie reels